You'll be hearing a lot more from me this month.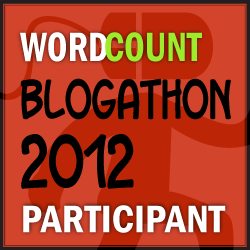 Today is May 1, and it's the official kick-off day for
Blogathon 2012
, an event planned and sponsored by Michelle Rafter of
WordCount
. The Blogathon is a challenge -- participants are supposed to blog every day for the month of May -- but it's also a chance to connect. Blogathon participants connect with one another, but more importantly, they connect with their blog readers. That's what I want to do this Blogathon: connect with you.
The timing couldn't be better. I'm back from the annual conference of the American Society of Journalists and Authors, where my article, "
Help Your Son Succeed in School
," received 1st place in the Service category in the organization's 2012 Outstanding Article competition. The award -- and the positive attention my article has received -- has inspired me to re-commit to the purpose of this blog. I write this blog for you, parents of boys, and I want my words and resources to help you as you parent your sons.
So let me ask you:
What confuses you about your boys?
What questions do you have about your sons' development?
What challenges do you face parenting your boys? With their education?
What resources have you found particularly helpful?
Throughout the month of May, I want to make sure that I'm touching on issues near and dear to your heart. I also plan to experiment with a variety of different types of blog posts, including the promised
author chat
with Kate Stone Loambardi, author of
The Mama's Boy Myth
. I'll connect with other other blogathon bloggers as well, and will probably participate in some of the crazier blogathon events, including
Haiku Day
and Wordle Day. (Actually, I'm really looking forward to Wordle Day! If you don't know what a Wordle is, check it out
here
.)
It's time to shake things up. Let the Blogathon begin!